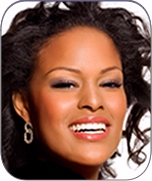 Below are other procedures we specialize in at Stones Family Dental. Salem residents and others all over Oregon come to Dr. Stones' office for quality dental care.
Preventative care goes beyond twice-daily brushing and daily flossing. Regular examinations and cleanings from a professional are necessary to maintain a healthy mouth. Our practice offers preventative care that includes regular oral exams and cleanings, fluoride treatments, breath control, and periodontal exams designed to help you maintain the health and beauty of your smile. It is important to keep your teeth and gums strong and disease-free. Contact our office today to schedule a cleaning or consultation.
Intraoral Camera Technology
Finding dental problems early makes their treatment much easier. Tooth and gum problems diagnosed early result in fewer symptoms and less pain experienced by the patient. Also, there is a smaller risk of tooth damage and an increased likelihood of successful treatment. The use of the intraoral camera makes early diagnosis easier than ever, and for this reason is integral to our practice.
Intraoral camera technology utilizes a tiny camera which is inserted into the patient's mouth to take pictures of the teeth. These pictures are then displayed and enlarged on a computer screen that patients can view. The camera saves time, makes problems easily visible, and allows the patient greater understanding of the problems they have and the treatments involved. To learn more about the use of intraoral cameras, contact our office today.
In some cases, a tooth can become damaged beyond repair. In these cases, the tooth may have to be removed. When this occurs, the extracted tooth can usually be replaced with a dental bridge or implant.
If you are in need of tooth extraction, Stones Family Dental can help. We can guide you through the extraction process, and perform the necessary restorative procedures. If you'd like to learn more about tooth extraction and the services we provide at our office, contact us today.
Each tooth has a long thin strand of dental pulp extending from inside the pulp cavity, down to its root. This pulp provides nutrients and is where the tooth's nerves are found. If this pulp becomes infected or injured, the tooth's nerves can die. Without endodontic treatment, the tooth often dies as well, and can cause severe infection. Root canal is a procedure designed to save teeth damaged in this way. Under local anesthesia, an access opening is drilled into the tooth's crown and pulp chamber, diseased pulp is removed, and the tooth canals are widened and sealed. The tooth is then restored with a natural looking crown. To learn more about root canals, Contact Stones Family Dental, your local Salem dentist to make an appointment today!
Gum Disease – What You Need to Know
47% of adults in the United States over the age of 30 have some form of gum disease. That's 93 million Americans.
Even in healthy athletic people, bacteria that cause Gingivitis and Periodontal disease can travel anywhere in the body and has shown to be associated with Heart Disease, Stroke, and Diabetes. in the same way smoking is associated with Cancer.