At Stones Family Dental, in Salem Oregon, our goal is to provide you with the highest levels of quality dental care. We are committed to your comfort and will treat you the same way we would expect to be treated. Visit us at our Salem dental clinic location or call 503-581-9026 to make an appointment today.
Office Address:
424 Lancaster Dr NE
Salem, OR 97301
Main Office Phone:
(503) 581-9026
Fax:
(503) 581-6453
Hours: Mon to Thur 7am to 4pm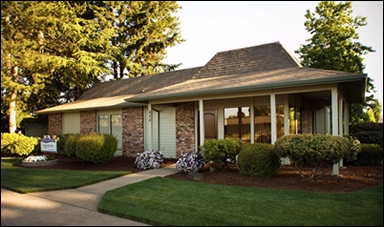 Directions
Stones Family Dental is conveniently located across from IHOP on Lancaster Drive.
*Mapping feature provided by MapQuest. Directions and maps are informational only. We make no warranties on the accuracy of their content, road conditions or route usability.